July 14, 2018
Comments Off on Active Leadership Week
Our first week of camp has been completed! Throughout active leadership week, our campers engaged in various mindful and team building exercises, ameliorating their communication and interpersonal skills. This helped every camper become comfortable with their new environments and with each other.
We started the week off with a Scavenger Hunt in which our campers learned to work together in order to find many hidden objects around the school.
The kids had a blast swimming at the Centennial Recreation Centre pool. We then finished off this summery week with some wet fun, playing at the water park.
Even though this week has come to an end, we can look forward to next week! Campers will be taking part in several creative activities as well as going on a trip to SkyZone!
See you next week campers!
May 4, 2018
Comments Off on Camp EDIFY 2018
Hello parents and campers,
We are happy to let you know that Camp EDIFY is in progress for 2018.
Our camp will be held near Markahm and Ellesemere at the following location:
Woburn Junior Public School
40 Dormington Dr,
Scarborough, ON
M1G 3N2
Registration fees for camp is $50/child. Family rates available and will be discussed per family.
August 16, 2017
Comments Off on See You Next Summer Campers!
Miracles in The Bible Week was a success! On Monday Camp EDIFY campers and counsellors showcased their amazing talents on our very own edition of Camp EDIFY's Got Talent. Andre and Miguel showcased their amazing Basketball tricks. While Haniah and Maleah performed a remarkable dance routine. This week, campers were given the opportunity to talk about the miracles they have experienced in their own lives. In addition, counsellors gave all the campers insight to the remarkable miracle Jesus performed. Jesus only had 5 loaves of Bread and two Fish yet, he was still able to feed thousands of people!
This weeks Trip Thursday was at Canada's Wonderland!!! Campers enjoyed the rides and huge water park that Wonderland had to offer. At the end of our visit campers and counsellors enjoyed funnel cakes and ice cream. Overall, our trip to Canada's Wonderland was such a great day of fellowship and bonding.
Unfortunately, this is the last week of Camp EDIFY. To all the parents and campers, we truly enjoyed having you all at Camp EDIFY this summer. We look forward to seeing you next summer and promise that it will be full of adventure, learning and fun!
August 11, 2017
Comments Off on Sports Week!!!
        Unfortunately, Sports Week has come to an end. Our lovely campers learned about the different sports and the various sporting techniques. On Tuesday during Arts & Crafts, the children made paper plate balls!
      On Wednesday, the counsellors organized a game of soccer at the park. All the children displayed sportsmanship and teamwork during the soccer match. This week's Trip Thursday was at Ever Green Brick Works, where campers discovered new ways to preserve energy and protect the planet! Furthermore, our lovely campers were given the opportunity to engage in a Scavenger Hunt, during the hunt they discovered historic buildings at the facility, and also enjoy the sunshine.
Next week will be Miracle In The Bible Week! We hope campers are excited to learn about the many different miracles that occurred in the Bible! Please stay tuned for the next blog.
August 4, 2017
Comments Off on The Royal Ontario Museum!
All the campers enjoyed Around the World week!  During the first day of Around the World, campers were given the opportunity to share what their ethnicity is, and what languages they speak at home.  In addition, campers learned how to count in Spanish and various other languages.
On Tuesday, campers completed a journal entry about where they would like to travel in the future. For instance, Henry-Lev wrote that he would love to fly to the Dominican Republic with his family!
For those of you who have been wondering where Camp EDIFY went for Trip Thursday, I'd like to announce that we went to….. The Royal Ontario Museum!! While at the ROM, camp EDIFY learned about historic events, and viewed the endless number of artifacts on display.
 A lot of our campers enjoyed the Everyday Egyptians Exhibit which presented some objects the Egyptians left behind. Also, Camp EDIFY got a glimpse into the daily lives of the ordinary Egyptians.
Please stay tuned for the upcoming blogs that will focus on Sports Week!!
July 31, 2017
Comments Off on Around the World!
   Last week Camp EDIFY ended Animal week with a BANG! We finished off Animal Week at the Toronto Zoo, where campers discovered new species, learned about the many endangered animals, and had the opportunity to explore all the unique pavilions that the Toronto Zoo offered.
    Now that Animal Week has come to an end, it is now time to focus our attention to this week's theme… Around the World! This week campers will learn about multiple cultures, Countries and their traditions. Stay tuned for the next blog to learn more about this week's Thursday trip!
July 24, 2017
Comments Off on Animal Week has Arrived!
Animal Week has finally arrived! Jaguars, Polar Bears, and Elephants are only a few of the many endangered animals we used in a game of animal charades! All the campers did a great job using only gestures to demonstrate which animals they were portraying during the game. Our awesome campers also created animal mask during Arts & Crafts, and then made a skit which incorporated the mask they created. Camp Edify is excited for the many upcoming animal activities scheduled for the rest of the week which also include our trip to the Toronto Zoo on Thursday!
July 21, 2017
Comments Off on 1..2..3… STRIKE!
Creation Week was a success! Campers had the opportunity to create their own masterpieces using only their hands and a sheet of paper. Evan and Kemmell created a boat and airplane in less than five minutes!! In addition, our lovely counsellors created a skit which gave campers insight on how God created Heaven and Earth. Since this week was tremendously hot, campers cooled off at the Pan AM Pool. Finally, campers got to blow off some steam at Parkway Bowl.
Many of the kids got an endless amount of strikes in just one shot! This week was fun-filled, and we cannot wait until Animal Week! During Animal Week, campers will get the wild life experience at the Toronto Zoo. Who else is super excited for Animal week?
July 6, 2017
Comments Off on Who's excited for Camp EDIFY 2017?
Weekly Newsletter!
July 10th-14th 2017
Welcome to Camp EDIFY 2017! We are so pleased to have you with us this year for 6 weeks of fun, learning, and fellowship. Returning campers, we welcome you back, and new campers, we are excited to have you and promise that this will be a summer to remember.
The theme for the upcoming week will be Healthy Living where the campers will learn about various ways to live healthy and the four food groups. The campers will have the opportunity to participate in Yoga, Zumba, and group games.
This week's Thursday trip will be to High Park! Here, the campers will be able to enjoy the great outdoors, hike along trails and experience nature at its finest. We are reminding you to send your child(ren) with water, sunscreen, and a hat.
Every Tuesday this summer, we will be swimming at the Cedarbrae Collegiate Institute Pool, located at 550 Markham Rd. Please note that on Friday's we will be swimming at the Toronto Pan Am Sports Centre, located at 875 Morningside Ave. In addition, every Friday your child will have the opportunity to demonstrate their memorization skills and public speaking skills reciting their memory verse of that week.
We look forward to another exciting summer and promise it will be full of adventure, learning and fun!
May 11, 2017
Comments Off on Camp EDIFY 2017
Hello parents and children, welcome to Camp EDIFY 2017.
We hope that you've had a great school year so far and are looking forward to a wonderful summer.
We are excited to let you know that Registration is in Progress for Camp EDIFY.
Registration Fees Reduced:
Our weekly registration fee has been reduced to only $75.00 per week for 2017!!
We are Moving
It is anticipated that renovations will begin over the summer for our facility so we have moved the camp to a school that is 8 minutes away from the old location at the church.
New Location:
Cornell Junior Public School
61 Holmfirth Terrace
Scarborough, ON M1G 1G8
Markham & Lawrence
Cornell is easily accessed by TTC.  We are happy to report that the school is very clean!
There is plenty of parking and Camp EDIFY's entrance will be #2 as seen in the photo below.
We will use double gym and classrooms for Arts & Crafts
A water fountain with a bottle refill is available right off the gym doors
We have access to two single washrooms, which are very clean. One off the gym, one near the classrooms
We have access to the entire outside that includes the baseball diamond, jungle gym, all the open fields, soccer field, basketball area etc.
Although it was a rainy day when we visited, you can see from the photos below that the place is spacious and clean.
We think this will be a great environment to run Camp EDIFY.
August 16, 2016
It's the final week of Camp Edify 2016 and we are in for an awesome week.
On Wednesday it will be Water Day where the campers will participate in various Water games, Swimming and the Great Cookie Bake-off.
On Thursday the campers will be going to Canada's Wonderland for their Thursday trip which promises to be a wonderful experience.
On Friday the last day we will culminate camp with carnival day activities and a talent showcase.
What an awesome week it will be.
July 28, 2016
It's that time of the week again when the campers go on their Thursday trip.
Today's trip is to Woodbine Beach.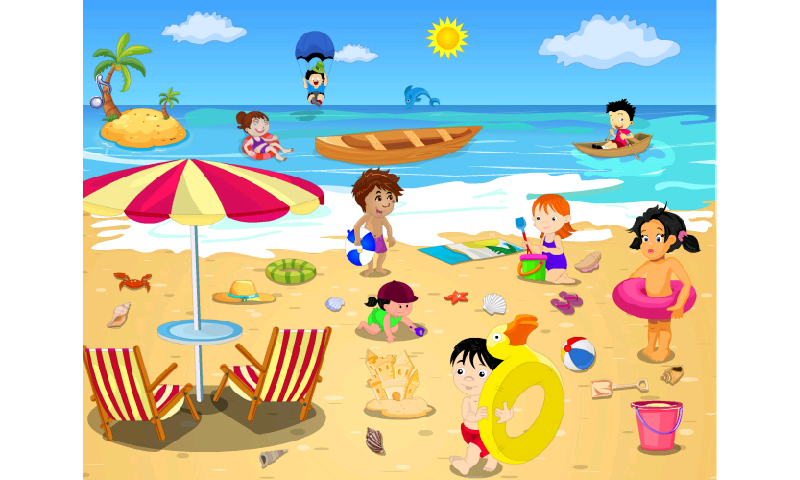 The campers are guaranteed to a have a wonderful time today as they enjoy the water and the various activities
July 25, 2016
It's the beginning of a new week here at Camp EDIFY. It promises to be fun-filled.
This week the campers will participate in Olympic Themed activities such as:
Arts & Craft – making Olympic Wreaths and Medals
Games – Relay races, Soccer, Wheelbarrow races and many more.
Don't miss out on this opportunity. If you have not yet signed up your child, come on out and do so today.
July 22, 2016
What an exciting week it was here at Camp EDIFY.
The week saw the campers making donuts, participating in Arts & Craft, visiting the Ontario Science Centre amongst other activities
Come on out an share in the experience.
July 19, 2016
Camp Edify, the place to be for the summer.
The campers are having an awesome time at the pool right now.
If you have not yet registered, it's not too late. Register your child(ren) for the upcoming week. It promises to be a week to remember.
Looking forward to seeing you